Niki Lauda
Niki Lauda — 1973, 1974, 1975, 1976, 1977, 1978, 1979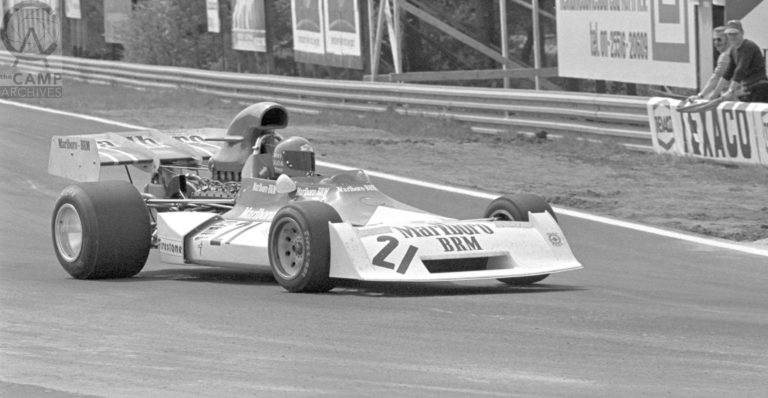 ---
Niki Lauda taking the chicane in his BRM P160E/008. Qualifying 14th, he finished a creditable 5th in the race.
This gallery is entirely dedicated to the triple World Champion Niki Lauda, who sadly passed away in May 2019. The photographs show him in the cars he drove between 1973 and 1979. After driving for March in 1972, Lauda joined BRM for 1973. The British cars allowed him to show his talent from time to time but his move to Ferrari the next year proved very fruitful. Lauda did most of the development work at Fiorano, Ferrari's private test track, in an effort to make the cars more competitive and reliable, and it was only a matter of time before the Italian cars would win races again. The Austrian had 4 successful seasons with the Italian team, winning many races and achieving 2 world championship titles, in 1975 and 1977. In 1976 he was set for another championship when he had a terrifying, and nearly fatal, accident at the Nürburgring. In spite of his injuries Lauda was back behind the wheel after only 6 weeks and many will remember his heroic comeback at Monza, where he was fastest of all Ferraris and finished a very creditable 4th. At Suzuka, the last race of the season, Lauda lost the title to James Hunt by just 1 point, after having had to miss 2 Grand Prix races because of his accident. Therefore Lauda is considered the true world champion of 1976 by a lot of people. In 1978 he joined the Brabham team and drove 2 seasons with mixed fortunes before retiring from racing.
He returned to F1, however, to drive for McLaren, and in 1984 he clinched his third world championship title. Lauda was not only a very talented driver, he also had a great understanding of the technical side of motor racing and wrote 2 very interesting books on the subject. He will certainly be remembered as one of the greatest drivers in the history of the sport.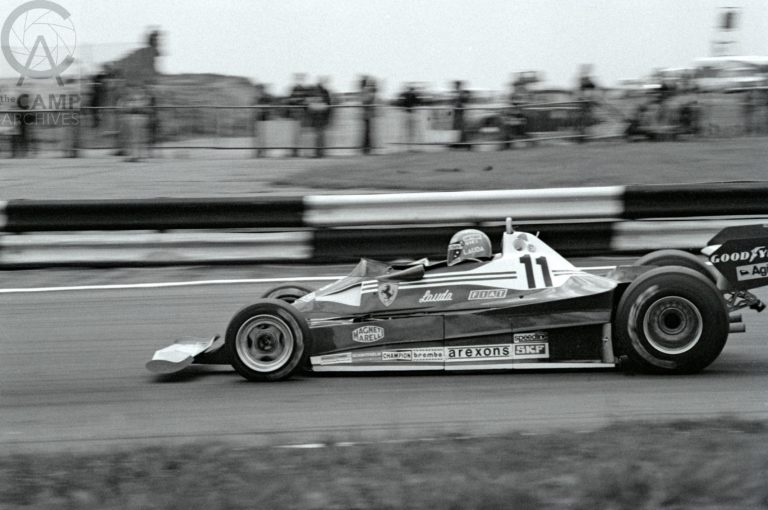 ---
Niki Lauda at speed in his Ferrari 312T-2/031. Starting from 3rd on the grid he came home 2nd in the race.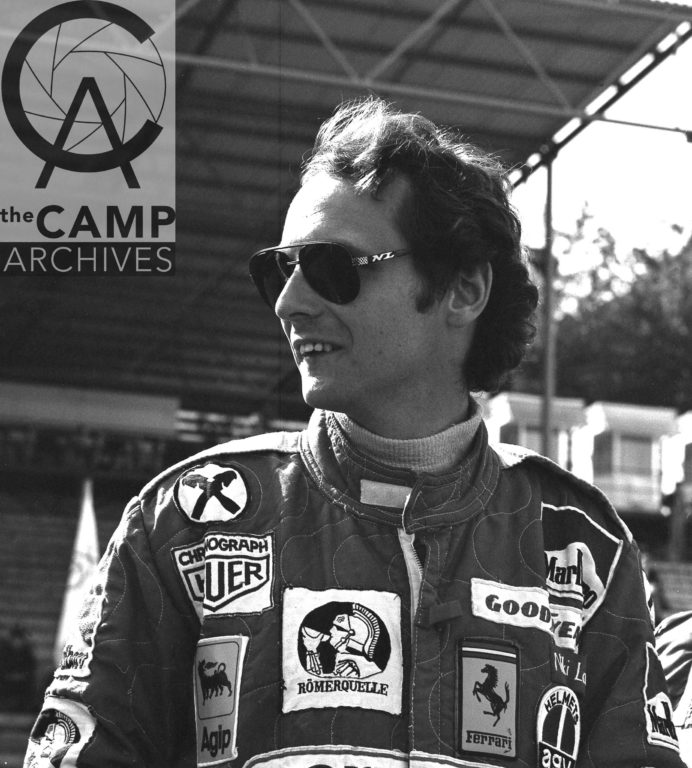 ---
Niki Lauda in good spirits. He finished first in the 1976 Belgian GP at Zolder, just ahead of his teammate Regazzoni.