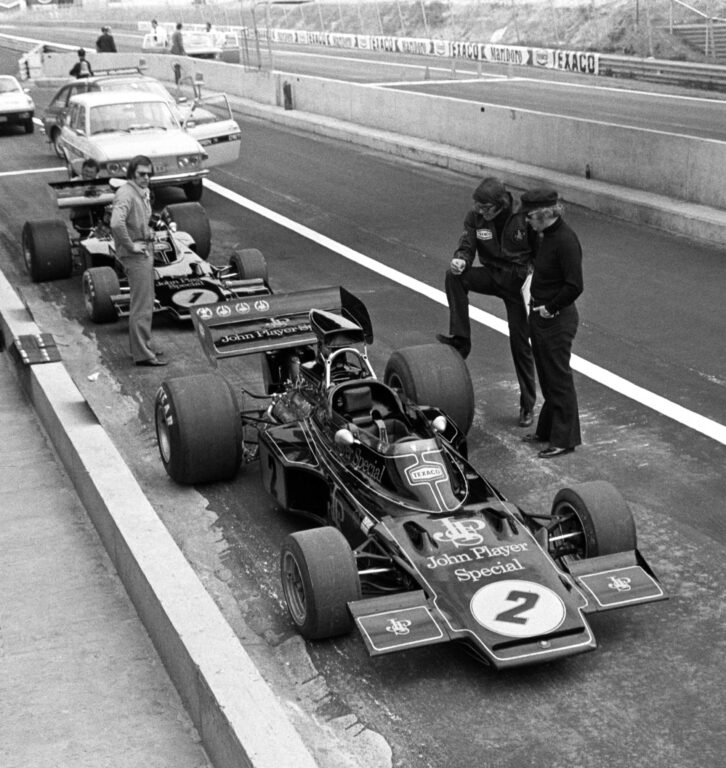 ---
Colin Chapman and Peter Warr next to Peterson's Lotus 72/6. The Lotus 72 was one of Chapman's most successful designs.
Colon Chapman must be regarded as one of the most brilliant designers in the history of Formula One. His innovative chassis designs were very successful and the team achieved many drivers' and constructors' world championships. The Lotus 72 was raced for no fewer than 6 seasons (1970-1975), which is extremely long for a racing car. In 1978 the Lotus 79, another brilliant Chapman design, was very much the car to beat, and led the world into the age of ground effect cars.
Chapman sadly died in December 1982, at the age of only 54.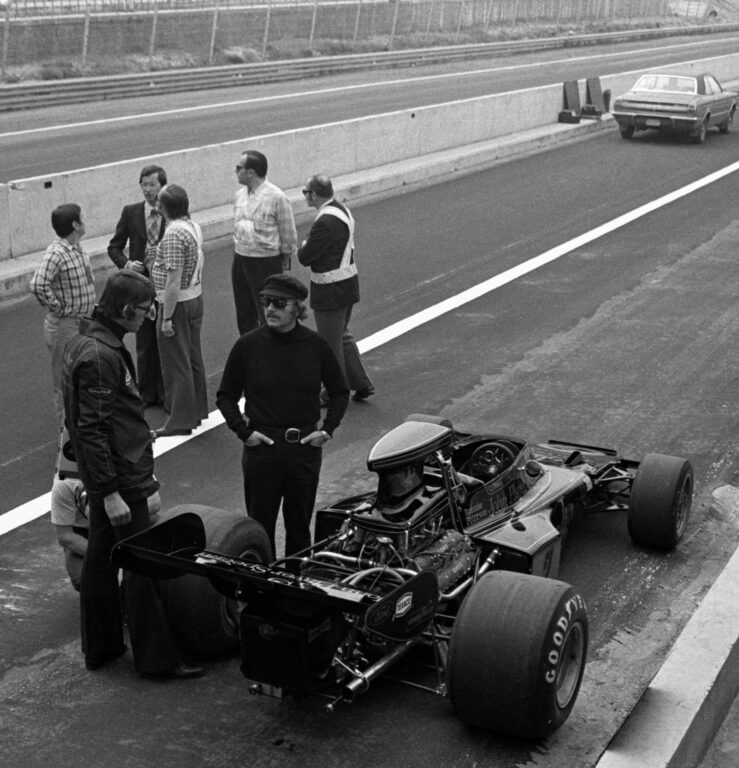 ---
Peter Warr and Colin Chapman discussing the team's strategy during practice for the 1973 Belgian Grand Prix.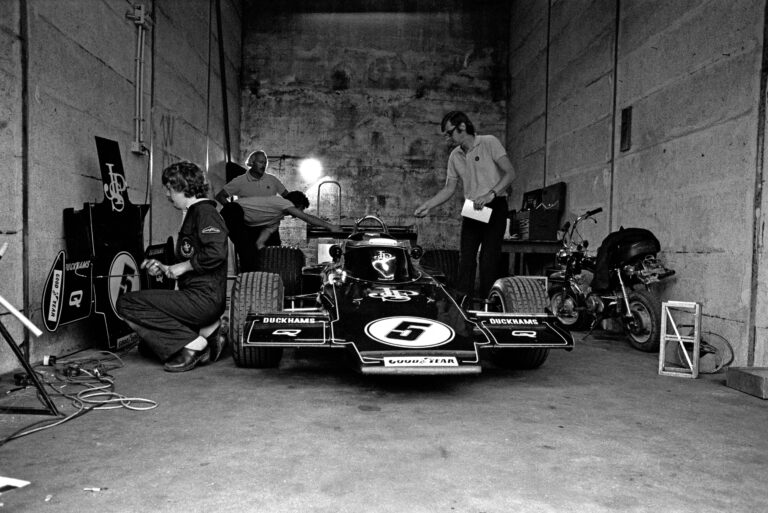 ---
Colin Chapman supervising work on Peterson's short-wheelbase car, chassis 72/9, in the old "Fahrerlager" at the Nürburgring in 1975.