Jan Lammers
Jan Lammers — 1979
During his long time career, which spanns several decades, the Dutch racing driver Jan Lammers drove cars in almost any type of competition, from Touring cars, Formula Ford, Formula 3, Formula 1, CART to Sports Cars, and, eventually, even trucks. Having won the European Formula 3 championship in 1978 he entered Formula 1 at the age of 22, one of the youngest drivers ever to do so. Jan drove for Shadow, ATS, Ensign and Theodore with mixed fortunes and raced in the US CART championship in 1985 and 1986, with a 5th at Laguna Seca being his best result. He then turned his attention to sports car racing, winning the prestigious Le Mans 24 hour race in 1988, driving Tom Walkinshaw's Silk-Cut Jaguar. In 1992 he made a brief comeback to F1 to drive for March, but the team ran into financial difficulties and went bankrupt. In 1994 Jan rejoined the TWR team to drive the Volvo 850 Estate in the British Touring Car Championship. Later Jan started his own team: "Racing for Holland", winning the FIA world championship titles in 2002 and 2003. And in 2010 and 2011 Jan could be seen driving a GINAF truck in the Dakar rally. To call Jan a versatile driver would be the understatement of the century.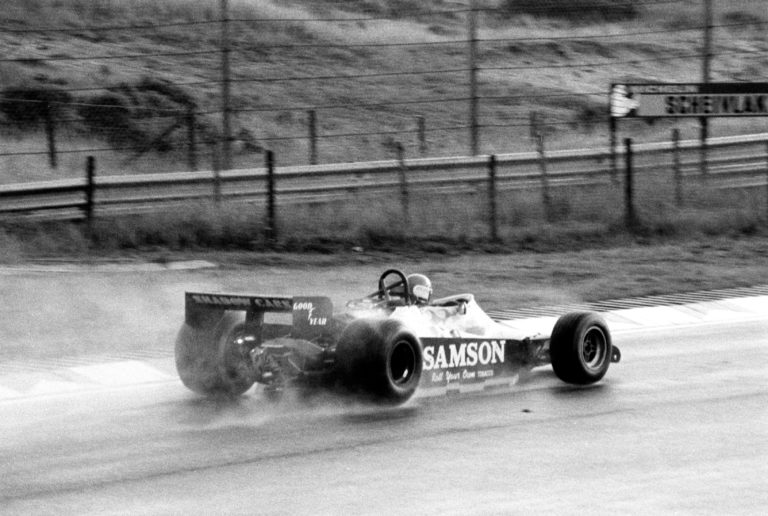 ---
Lammers' Shadow DN8 throws up a lot of spray during practice, which was held in appalling weather conditions.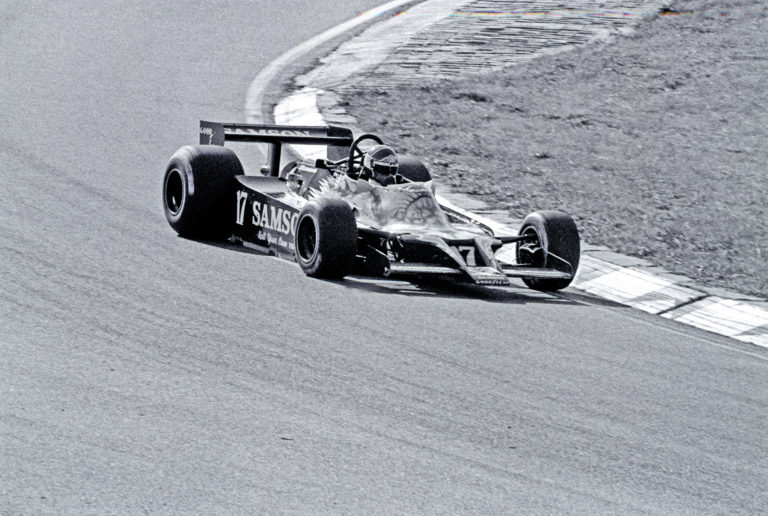 ---
Driving absolutely on the limit, Lammers is taking his Shadow, in striking Samson livery, through one of the faster corners at Zandvoort during practice for the Dutch GP.