Lotus 72 oversteering
John Watson — 1975
For the 1975 German Grand Prix at the Nürburgring John Watson replaced the departed Jacky Ickx in the Lotus 72, the basic conception of which was now 5 years ago. During the years the 72 chassis had proved to be adaptable to most circuits, the team getting the necessary amount of under- or oversteer when wanted. This year, however, the car was much more difficult to set up, giving giant oversteer or understeer, which made it quite impossible to balance the handling in a satisfying way. The team tried wider and narrower front track settings as well as a longer and shorter wheelbase, but to no avail. These 5 photographs were taken at the same spot, showing Watson's car becoming more and more unpredictable.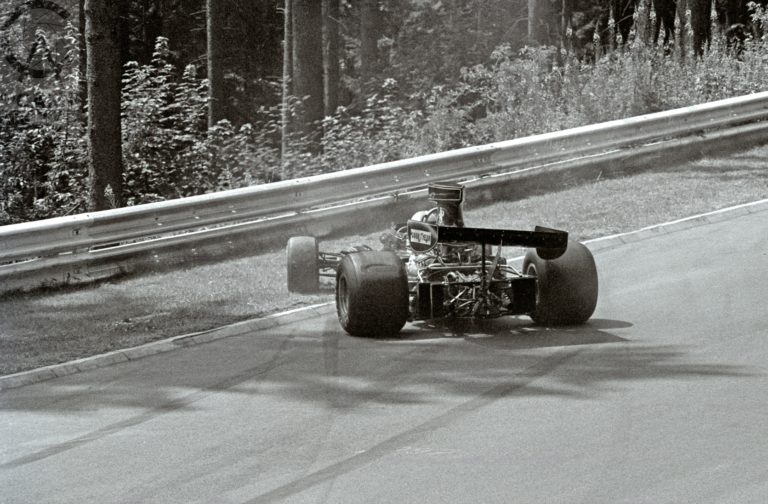 ---
Watson has spun off, interrupting his lap, fortunately without any damage to the car, so he can try to get his car back on the track.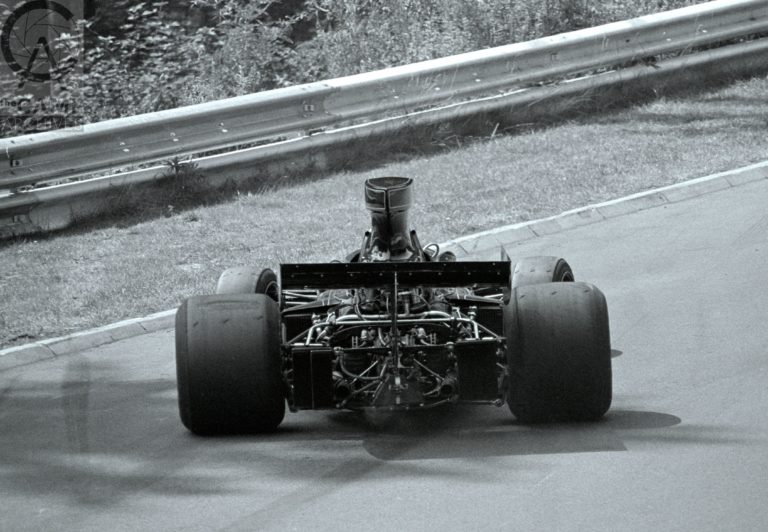 ---
Watson has put his car back on the circuit and can resume his practice, paying a visit to the Lotus pits first.