This gallery shows the different Brabham Formula 1 cars that were raced in the period 1973-1980. The Brabhams were continually developed and in 1980 had become ground effect cars. In 1976 and 1977 the Brabham was powered by an Alfa Romeo flat-12 engine, followed by a newly developed Alfa V-12 in 1978, otherwise the usual Cosworth DFV V-8 was used.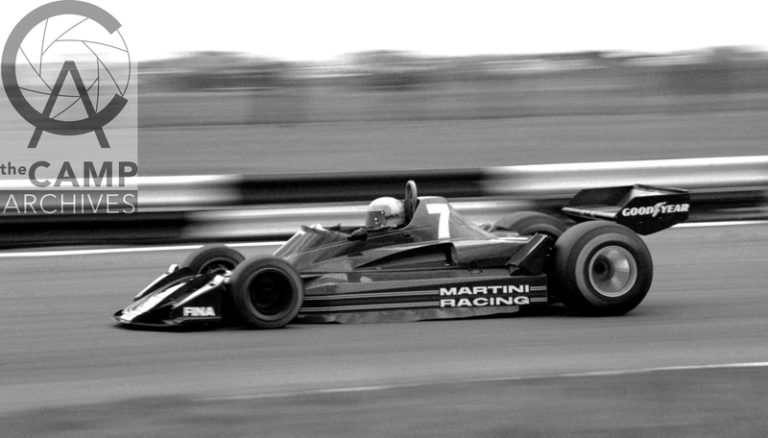 ---
John Watson at speed in his Brabham BT45B at Silverstone. His Alfa Romeo powered car is fitted with flexible side skirts.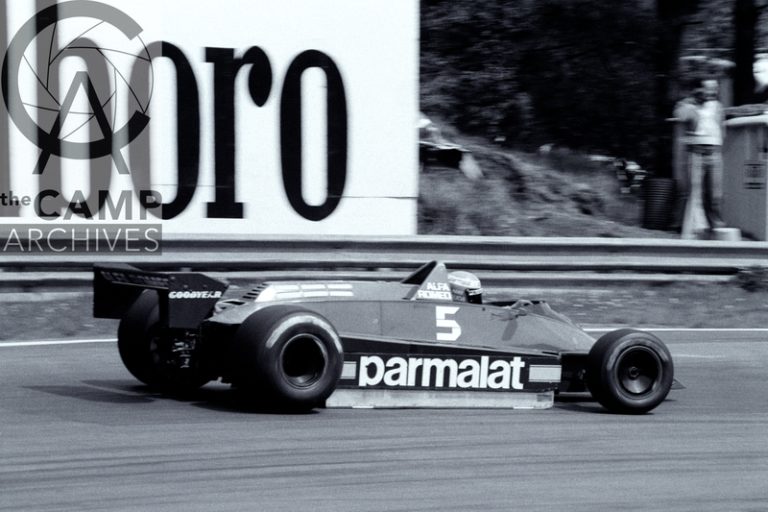 ---
In 1979 the Brabham BT48 had moveable side skirts fitted to improve downforce, one of the steps towards a ground effect car.